Omega 3-6-9 – A Powerful Combination of DHA & EPA Fish Oils With all the increase in cancer and other diseases we constantly see more and more of, it's heart disease that is still our No.1 killer for both men and women.
The fatty acids our bodies need, but are not capable of producing must come from our diet, and here's where it gets tricky – our North American diet is crap!
Supplementation is necessary and an Omega 3 supplement makes a lot of sense.
Not enough nutrients to maintain good health and keep us thin. That's why all diseases are up every single year and now we're also facing the obesity epidemic, but not only with adults, now children have it in alarming numbers… too much processed food without enough nutritional value adds up to deteriorating health and an increase in disorders and disease.
Known Benefits of Omega 3 Fish Oil
The key for improving our health in fish oil is the fatty acids it contains which are desperately needed by our body, more specifically it's the DHA and EPA fatty acids. These have been proven to:
Improve brain function
improve cardiovascular health
boost the immune system
anti-inflammatory helping with arthritis and rheumatism pain
Benefits of Coenzyme Q10 (CoQ10)
An uncommon name but CoQ10 is a very important nutrient that's in just about every cell in our body and is needed to convert food into energy. It's other huge benefit is to maintain a well-functioning heart. Since heart disease is still our number one killer everyone of us should be interested in getting our daily dose of this stuff.
If you're one of the few people who actually eats a healthy diet you can get some of these important nutrients from food, unfortunately, as we grow older our body's ability to use it declines, making supplementation necessary.
improves overall heart health
prevents blood clotting
helps regulate blood pressure
improves immune system
antioxidant
increases energy
There's One Supplement That's Even Better Than a Simple Omega 3 product…
Most omega supplements only contain omega 3 fatty acids, but omega 3 and omega 6 interact with each other making them crucial for good health. Omega-6 works to maintain healthy skin, hair and nails. Together they affect the production of hormonal-type messengers called eicosanoids, which have an impact on many functions at a cellular level.
Omega 3 and 6 are essential fatty acids, and while omega 9 is not consedered to be essential, it has many health benefits as well.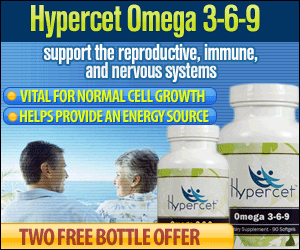 arthritis
dementia
depression
poor immune system
heart damage
protect against cancer
improve cellular energy production
antioxidant
prevent blood clotting
weight control
According to the American Heart Association omega 3 fatty acids can benefit our heart health and even those who have cardiovascular disease or are at risk of having it. This is because the DHA and EPA fatty acids can increase our good healthy cholesterol which destroys fat in the blood and so helps prevent clogged arteries. These acids also decrease our bad cholesterol.